Jill_Valentine
NRTeam Member Since 09.08.08
Profile Views: 1636
Last Login: 03.09.10
Details

Age:
18
Gender:
F
Relationship:
Location:
North Carolina
Occupation:
Student
Denomination:
Protestant
Favorite Saying:
""I asked to be extraordinary and I promised to make the world a better place. So when I got my chance, I lived up to my end of the bargain. For what? We had a deal. I think it's about time you lived up to your end." Peter Petrelli"
Favorite Music:
Pretty much everything...except opera...
Interests:
Talking to my Best friends Zarifh and Sarah Wumbo,Books,Music,comic books,movies,video games,and writing.
NRTeam Points Summary

Artist Profile Submissions
0
Artist Photo Submission
0
Album Detail Submissions
0
Album Review Submissions:
0
Lyrics Submissions
0
Music Video Submission
0
Author Profile Submissions
4
Book Detail Submissions
8
Book Review Submissions
4
NRTeam Friends Added
42
NRTeam Referral Points
0
Blog Posts
0
Forum Posts
60
Misc. Points Awarded
65
TOTAL NRTEAM POINTS
183
NRTEAM POINTS SPENT
150
AVAILABLE NRTEAM POINTS
33
---
---
Jill_Valentine's Comments
Displaying 5 of 20 comments
View All | Add Comment

August 19, 2009, 08:29AM

Hey, just wanted to drop you a line and say thanks for the add on.

July 26, 2009, 19:38PM

Hey girl!

I have not heard from you.

Hope all is well. And hope to hear from you soon! :D Love you lot's!

God bless.

-Sarah

July 15, 2009, 21:34PM

thanks for the add

July 13, 2009, 19:40PM

HAHA

Glad you like! :D

Thanks, I lik you're page too, you're graphics are so cool!!! :D

July 04, 2009, 05:02AM




independence day Comments

Hope you have a good Fourth of July!!! :D Love you! :)

-Sarah :P
NRTeam URL
http://www.newreleasetuesday.com/nrteam/Jill_Valentine
Jill_Valentine Is...
Feeling really excited about this concert!
Posted 09.01.09 at 8:00PM |
Status History
0 Comment(s)
Feeling alone right now
Posted 08.29.09 at 7:17PM |
Status History
0 Comment(s)
Feeling alone right now
Posted 08.29.09 at 7:17PM |
Status History
0 Comment(s)
---
About Me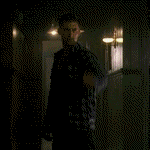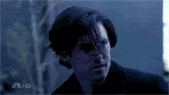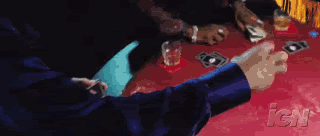 View my page on myCCM.org


I'M 13 years old.

I have Brown hair and Green eyes with a Gold ring around them.

I enjoy writing christian fiction.

I have a Jack Russel named Molly and a cat named BOOBOO.

I have an older sister and brother.

My sister is Captain_Trouble and my brother is Logan1976.

I'M 5'6 (not like it matters much).

And I LOVE COMIC BOOKS!!!!!!!!

And my Favorite author is Ted Dekker!






---
Latest Blog Entries
No Blog Posts Have Been Made By This User
---
Latest Album & Book Reviews
Jill_Valentine Has

4

Reviews | View All
Adam by Ted Dekker
This is one of the best books I've read in a while.It's a great story that show's that someone can really love you enough to die for you.Great explanation of true love wrapped up in a true mystery.It will keep you reading that's for sure,For anyone who ...
[read more]
Skin by Ted Dekker
Skin is a great book of twists and turns it will definitely keep you reading!I love this book,It truely asks the question is beauty only Skin deep ?The book has compelling characters such as Colt,Wendy,Carey,Nicole,and Red.It's an Amazing book two thumds ...
[read more]
House by Frank Peretti
This was the first Ted Dekker book I got and now I'm hooked.It has a great plot full of interesting twists.The characters make it for me Jack,Stephanie,Leslie,Randy,Betty,Stewart,Pete,and white he is the best villian you could ask for, very spooky!I t ...
[read more]
Chosen by Ted Dekker
Chosen is a great start to the History Chronicles! It's great characters make it Johnis,Silvie,Billos,Darsal,and Thomas Hunter.It takes place in captivating forests , Deserts,and a cave.I was so glad I had Infildel on hand because you want to grab it ...
[read more]
---
---
Top 12 NRTeam Friends
Jill_Valentine Has

42

Friends | View All
NRTeam Friends Recent Activity
---
Favorite Artists & Authors
Jill_Valentine Has

15

Favorite Artists & Authors | View All